Home » Being a Small Business
New bells 'n whistles on the site
September 29, 2008 :: 10:04 am ::
Being a Small Business
::
no comments
I made a bunch of small changes to the site over the weekend, starting of course with the new navigation column over on the right hand side! My whole adventure started with wanting to add a section on craft books to the site, and this was soon followed by adding a couple other nice-to-haves that have been on my website to-do list. So after several hours of toying around, these are some of the new goodies I've ended up with!
Amazon.com aStore widget
First is the Amazon.com aStore widget, which allows members of the Amazon.com Associates affiliate program, which I've been an inactive member of since 2006, to create a mini store with book selections of their choosing. My aStore contains craft and small business-related books that I actually have — and use! — in my own library. So not only do I get to share some of my faves with you, but if you decide to order any of them through a link that you've clicked on my site, well then I get a little 4% referral fee from Amazon at no cost (but a lot of thanks =P) to you!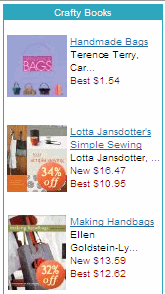 Add to Any Subscribe Button
Then there's the WordPress plugin I added to replace some of the outdated feed links I had in my left column. This one's called the Add to Any Subscribe Button plugin, and it gives readers an easy way to quickly subscribe to the blog with whatever feed reader(s) they use like Google Reader, which I've grown to love.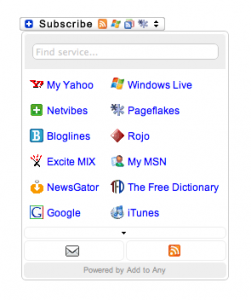 Google AdSense for Search
Finally, I decided to make use of the Google AdSense account I've again had but not used since 2005 and set up Google AdSense for Search. The new Google Custom Search tool will search this site and my Etsy shop and spit out a page with a few targeted ads atop and below the list of search results.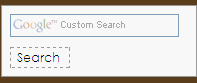 Eventually I'd like to do more with both the Amazon.com Associates and Google AdSense programs to try earning a few extra cents here and there, but for now…this is what I've got!

Similar Posts: