Home » Product Updates
Faux bois for moi, faux bois for toi
November 25, 2008 :: 2:03 pm ::
Product Updates
::
1 comment
If it were up to me, I'd make everything in faux bois something or other. Not that it's not up to me, but something tells me that I might be targeting too narrow of a market if I went ALL woodgrain, much as I love it. But, I did make a couple of zippered wristlets with my favorite cotton faux bois fabric and here's one of them: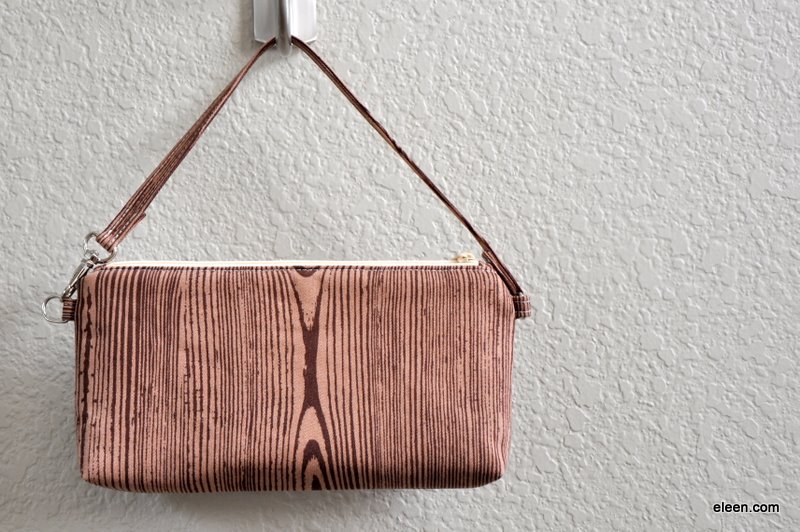 The wristlet can of course be slung onto your wrist but also converts to a cute little purse as shown above, or to a hip pouch if you weave the strap into the belt loops of your favorite jeans.
The wristlet has about a 1-inch base for extra room and is fully lined in chocolate brown cotton twill (mmm chocolate).
I'll have a whopping 10 wristlets in 5 different fabrics with me at Bazaar Bizarre next Sunday! Booth 24, friends! BOOTH 24!!!

Similar Posts:
Popularity: 1% [?]