Home » Personal
Your furry friend, felted and fuzzy all over
March 16, 2009 :: 8:44 am ::
Personal
::
no comments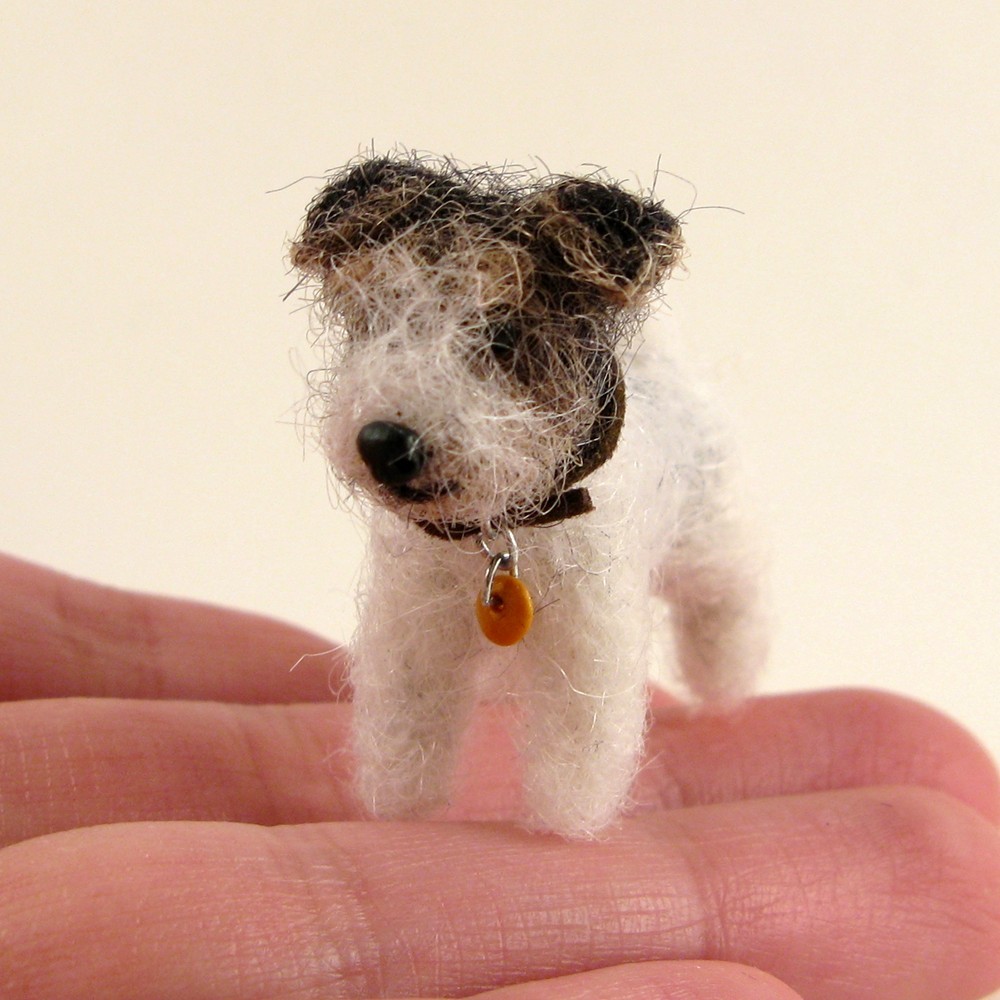 photo from KaysK9s
Oh man, I could hardly stand it when I saw this wonderfully adorable, painstakingly crafted product in this morning's Etsy Finds email. Just look at the detail on that little guy, right down to the collar/dog tag and everything! I've no dog or cat of my own and budget-wise would probably only be able to handle the custom needle-felted brooches, but those I must say are almost equally cute. Eek!
These fine pieces are made by KaysK9s, who will use your photograph of your dog, cat or…bunny and create things like sculptures, magnets, keychains, brooches, bookmarks and more! Better yet, she donates a portion of all her proceeds to the Ontario SPCA and/or local animal rescue organizations so when you make a purchase from her store, you're not only getting a lasting  likeness of your furry friend but are also helping to support animals in need. Now how's THAT for warm and fuzzy?!
I wonder if she'd make a needle felted version of Jimmy…

Similar Posts: