Home » Product Updates
Custom made thank you gifts for bridesmaids
April 22, 2009 :: 8:28 am ::
Product Updates
::
9 comments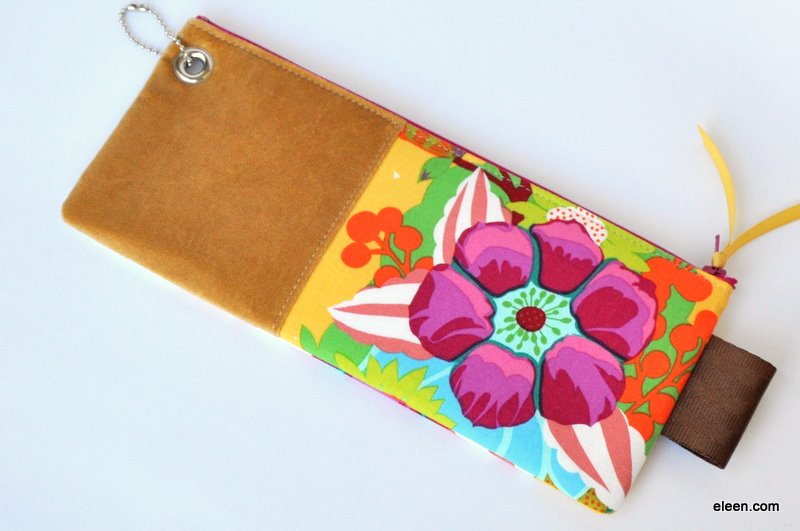 I'm a sucka for weddings, so when a sweet-as-heck Brooklyn bride contacted me a couple of weeks ago about creating a set of six custom zipper pouches for her wedding day ladies in waiting, I batted not an eyelash before saying heck yes!
She had a specific fabric in mind, Anna Maria Horner's Garden Party Centerpiece in Olive. I'm a huge fan of Anna Maria Horner's fabrics, which can be seen on a good number of my own products in the Etsy shop. My Brooklyn bride has been using this fabric elsewhere in her wedding and wanted it used on a Longer is Better Zipper Pouch.
We didn't have much time, as her wedding is this weekend, so I didn't bother sourcing it from my usual spots and turned to fellow Etsy seller mineymo for the Centerpiece fabric instead. Mineymo carries a delicious selection of juicy fabrics and is a terrific seller to work with! My fabric came through quick and as easy as could be.
On one side of each Longer is Better custom bridesmaid's pouch, I paired the Centerpiece fabric with the honey-colored velvety fabric you see above, while the other side used a solid cut of the sweet floral-printed fabric.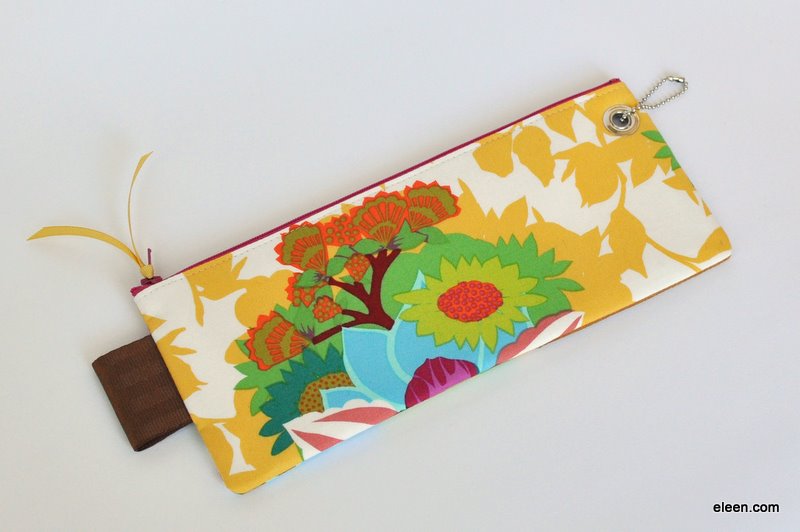 The bride's wedding venue is going to be all white with splashes of the bright colors used in the fabric, so we kept the lining nice and simple with crisp white twill.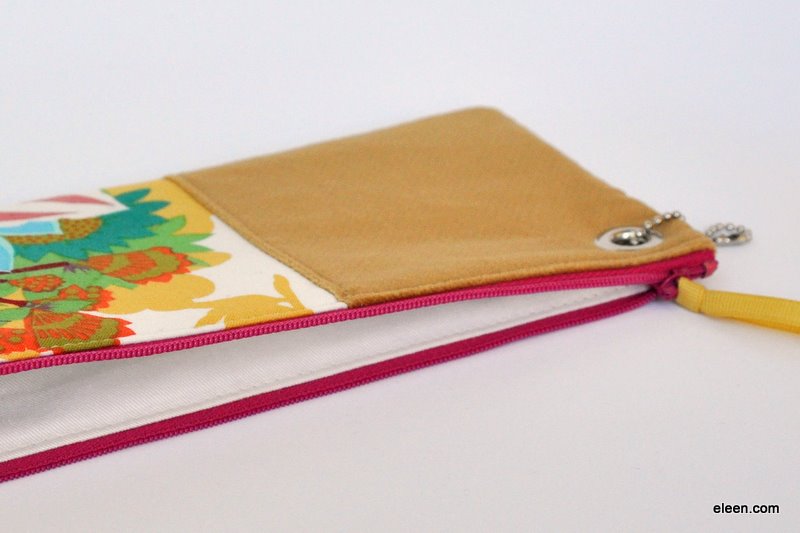 I individually wrapped and included a personalized gift tag with each pouch, though unfortunately I was in too much of a rush by the time that was done to snap any photos.
Wish I could be a fly on the wall to see how well the pouches are received, but I suppose that'd be creepy. And anyway it's more than good enough for me to have received a happy note from the bride-to-be the day she received them saying that the pouches are "even more awesome than [she] could have imagined"! Sniff…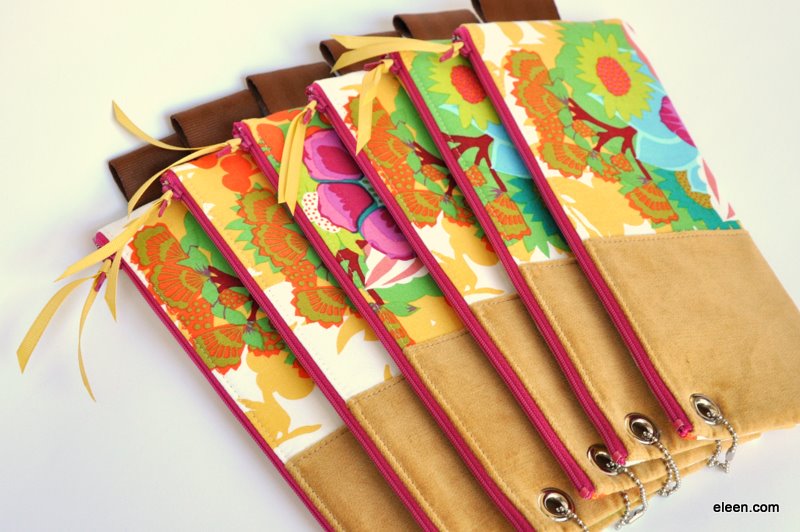 Similar Posts: