Home » DIY and Craft Tutorials
To have and to hold – my latest wedding ring pillow
April 25, 2009 :: 4:27 pm ::
DIY and Craft Tutorials
::
17 comments
Have I mentioned that I love weddings? I'm excited enough as it is to see our new friends Rob and Elisa get married tomorrow in Berkeley, but I'm looking forward to it that much more because I had the privilege of making their wedding ring pillow! This will be the 3rd wedding I've made a ring pillow for, including my own. They're so delightfully small and cute that I'm thinking of adding ring pillows to my existing pillow collection on Etsy!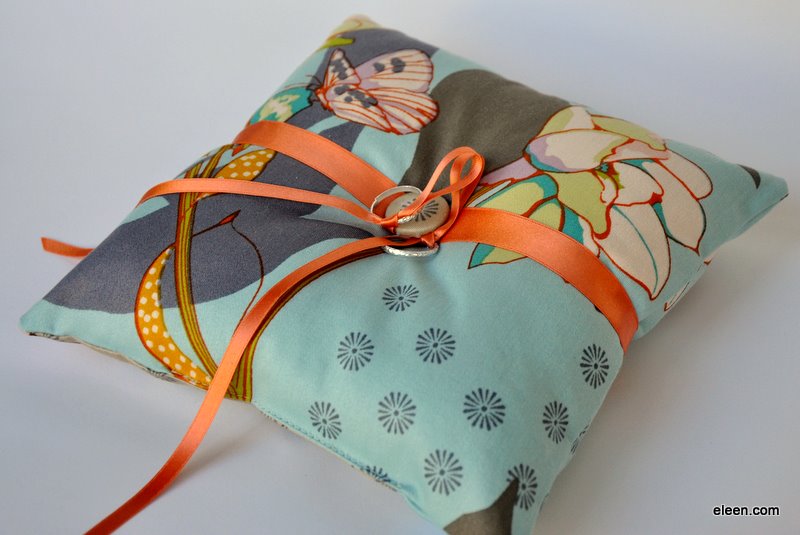 The couple's color scheme includes pale blue and orange, so they chose this Anna Maria Horner Sketchbook fabric for the pillow. I loooove this fabric with all its huge florals, mini bursts and birds. It was tough picking two 9×9 inch squares to cut because the pattern's so big but I chose one side with just flowers,  and one side with a cute little bird.
I had the hardest time finding a 5/8″ ribbon in an orange shade to match until I remembered to check at Piedmont Fabric, where I picked up this delicate pale orange silk ribbon in two sizes.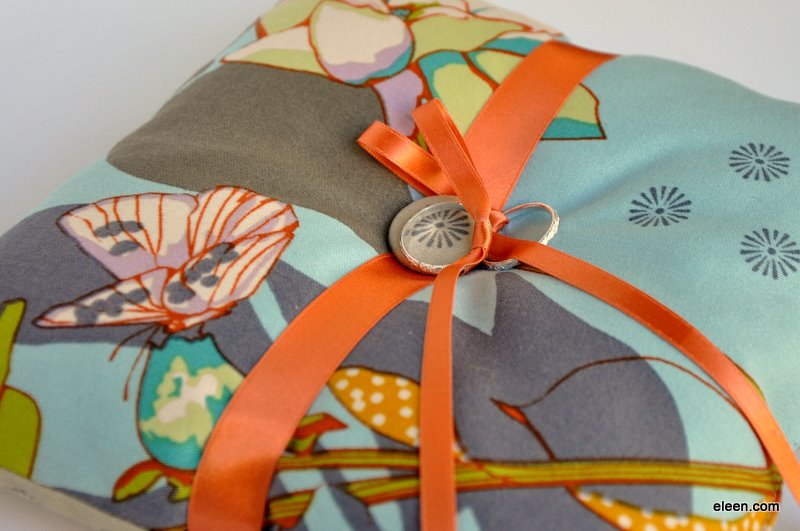 There's a flat, fabric-covered button sewn into the centers of both the top and bottom of the pillow. I also made the thinner ribbons detachable so the couple could use the side with the bird as the top if they preferred. I'd actually intended for the bird to be on top when I started out but thought it might a) not have enough orange on that side and/or b) be a little too funky for their tastes…but who knows?! I guess I'll find out tomorrow!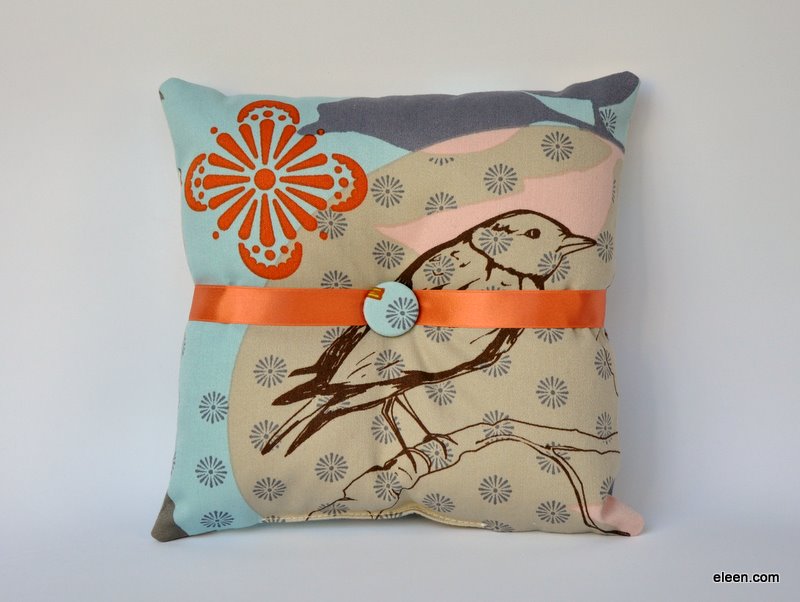 Congrats Rob and Elisa, and thanks for letting me have the honor of making your ring pillow!

Similar Posts: