Home » Being a Small Business
Question: Which item gets you into a fabric frenzy?
August 4, 2009 :: 10:49 am ::
Being a Small Business
::
8 comments
Answer: The "ID, Please" Folding Card Case in Forest Faux Bois fabric, of course!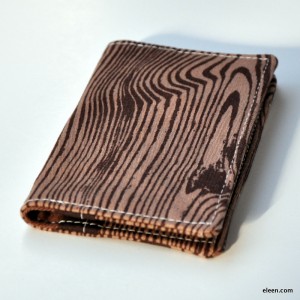 I awoke this morning to a fun note in my Etsy inbox informing me that one of my "ID, Please!" folding card cases was nominated for the "Which item gets you into a fabric frenzy?" poll in this week's round of The Voter! The Voter is an interactive tool built by Etsy that lets the community vote on their favorite of nominated items within certain categories. Voting runs for one week, and at the end of the poll the winning item gets featured on Etsy's blog, The Storque! It's a big deal for Etsy sellers to get featured on The Storque, so I'm excited to even just be a nominee. :]
As of the 5th hour of voting, I'm in 15th place out of 39 total. And I can't stop checking! Now there's a productivity buster for ya. So addicting!
If you're reading this and it's not yet August 10, 2009 at 7am PT, vote for me! Vote for me! You'll have to register an account on Etsy so your vote can be counted, but why wouldn't you want to do that anyway?! ;] Hooray, woohoo and thanks!

Similar Posts: