Home » Being a Small Business
Setting up shop
October 28, 2009 :: 8:50 pm ::
Being a Small Business
::
13 comments
I dare say that this has been one of the craziest busy weeks I've had in awhile! But I had to take some time out to share a little of the progress I've made inside the store.
First, we had the walls painted! Goodbye yellow and pale green (not that we didn't like you, just that you wouldn't quite match our decor)…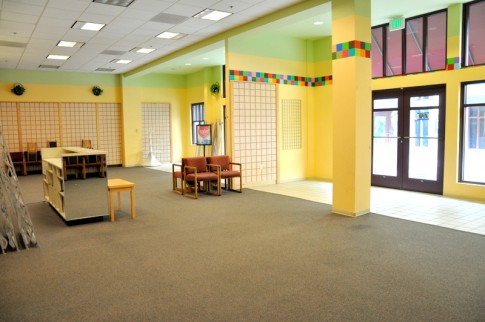 Hello, blank canvas white! We chose to go with Behr's Interior Flat Enamel in Decorator White to keep it simple and let the focus be on the fun, colorful products we'll be carrying. It's amazing what a fresh coat of paint will do. The place felt instantly bigger, newer and brighter! I have a great painter to recommend if you need one. You'll notice that the place is a little more cluttered today than it was pre-paint, but that's because Jimmy and I started moving stuff in over the weekend!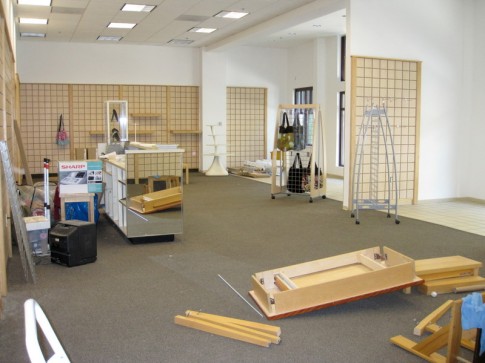 Today was the first day I spent an extended period of time at the shop (5 hours). Thank goodness I had my laptop/iTunes otherwise I'd have toiled in silence! I spent most of the day assembling an IKEA table, wiping down surfaces, putting up some of the display fixtures I bought from Grand & Benedicts Fixtures on Monday, and observing as Steven from the Alameda Towne Centre masterfully fixed the pressure-assist system inside the toilet tank.
It was awesome when Jamie came in to hang two nicely sized "coming soon" signs. They're great because once they went up, almost every passerby stopped to peek curiously into the window. Thanks Jamie!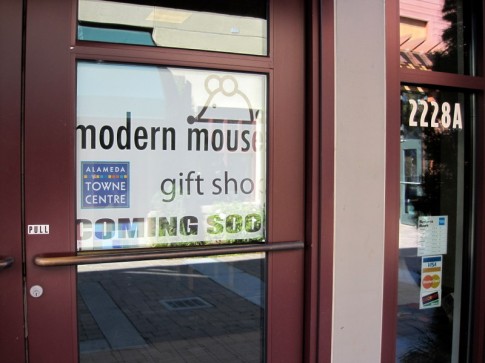 The next highlight in my day was when Marianne of Maebee Jewelry — and my fellow Full Time Etsy Crafters (FTEC) team member — came by with her product delivery! I look like I just crawled out of bed, but Marianne was kind enough to say that it's only because I was working hard. I like that Marianne. :]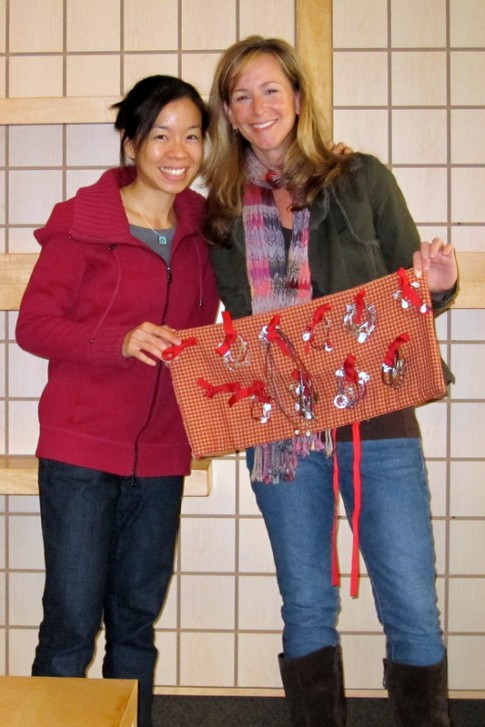 Her chic little bracelets look perfect on my new T-bar display, and I love the tiny branded stickers she attached to each one.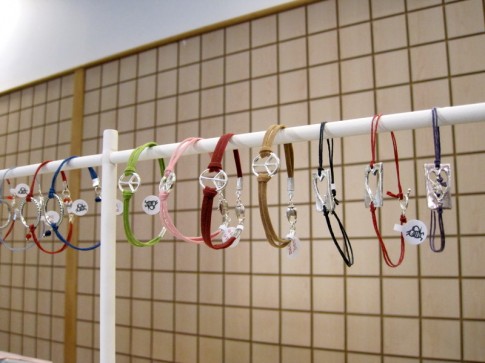 I was also incredibly happy when the postman handed Rachel Austin's package of goods to me too! Rachel's yet another member of my FTEC team. I'm so lucky to have such a talented circle of team members. I'm still toying with the displays, but here's my first crack at putting Rachel's work up: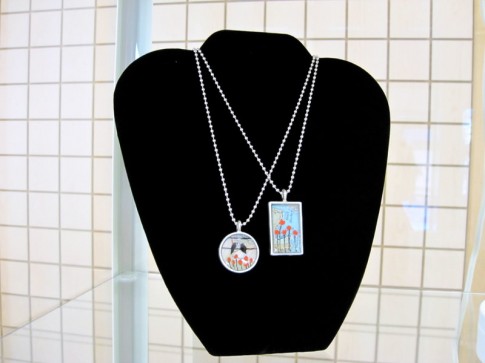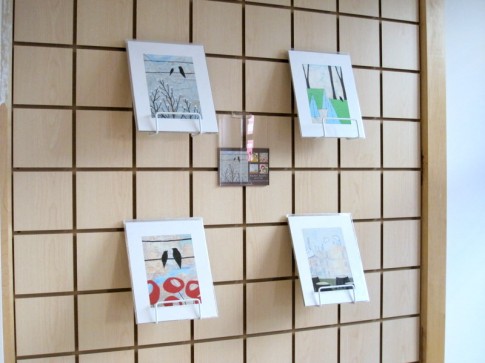 There's a lot more to be done, but I'm pretty happy with the progress so far! We'll see what tomorrow brings…

Similar Posts: